Meet Our Church Staff
Ed Rigg, Senior Pastor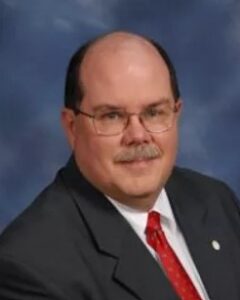 Pastor Ed Rigg is an ordained elder in the United Methodist Church. He received a B.A. from Virginia Wesleyan College, and a Master of Divinity from Drew University. He received his first full-time church appointment in 1983.. He arrived at Verona UMC on July 1, 2022. ​Ed's wife, Susan, is a banker by profession, having worked for Suntrust Bank for thirty years. She is currently employed by the University of Virginia Community Credit Union.
​Ed and Susan have three children. Their oldest, Paul, passed away in 2020, and was a computer graphics artist for the
Department of Defense. Thomas, their middle child, andhis husband, Wayne, live in Waynesboro. Tom has a Master's degree in psychology and works at Little Keswick School. Their daughter, Rebekah, is a teacher with Warren County public schools, and her husband, Brad, is a police officer for the town of Front Royal. They are parents to Ed & Susan's two grandchildren, Hadley and Calvin.Ed and Susan both claim Norfolk, Virginia, as home. Both of their fathers were in the Navy and retired in Norfolk. Susan's parents were originally from Bay City, Michigan, and Ed's parents were from Greenbrier County, West Virginia.
​Both Susan and Ed have a heart for missions and outreach. They enjoy going on mission trips and serving others. They also enjoy Walt Disney World, where they spend at least one week each year on vacation, often with their family.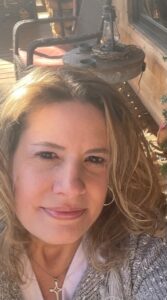 Shawna Hiner, Aisle 7 Campus Pastor
Shawna grew up in Verona, Virginia and has been a member of Verona UMC since birth. A graduate of Blue Ridge Community College, she began her employment at VUMC in 2003. She and her husband, Tracy, have a daughter, Anita, and a dog, Max. Shawna was commissioned as a United Methodist Pastor in June of 2018 and is currently enrolled in her final year in the Course of Study for Licensed Local Pastors at Duke Divinity School.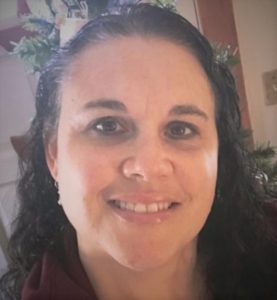 Jennifer Cook, Office Administrator
Jennifer brings a deep faith in Christ and a love for serving to her position as Office Administrator. She is a graduate of Ft. Defiance High School and Johnson and Wales University in Norfolk, Virginia. Jennifer and her husband and four children are long-time residents of Verona.
Bill and Carolyn Harlow, Youth Directors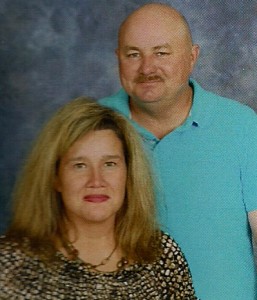 Bill and Carolyn began their work with our youth as volunteers prior to becoming members of our church staff. Their hearts are truly with our youth and they have helped, by God's power, to create an outstanding, mission-centered, youth fellowship at VUMC. Bill and Carolyn live in Verona. Their daughter and son recently graduated from Va. Tech and William & Mary.
Joy Tinsley, Director of Music Ministries Joy's enthusiasm for praising God in music results in an energy level in our choirs and congregational singing that lifts our spirits and our faith.
Sheila joined our staff July 1, 2013. She is a CPA, a graduate of Mary Baldwin College with a degree in Business Administration, and an active member of Staunton Missionary Alliance Church. She has been on mission trips to Russia, Ecuador, Burkina Faso, and Germany. She lives in Mt. Sidney with her family and is the owner of Cardinal Financial & Tax, Ltd.
Linda Toler, Organist
Linda has served as our 11 a.m. worship service organist for many years. She also plays the piano when needed. Her warm smile, encouraging spirit, and adaptability to the worship needs of the church have made her an invaluable member of our worship team.
Rhonda is the pianist for VUMC. She was an employee of the VUMC Day Care when she was asked to play the piano for the choir back in the early 90's. She became the full-time pianist several years later, providing the music primarily for the early service. Rhonda has been a member of VUMC since childhood and lives in Verona with her husband Brian and their daughter and son.
Day Care Staff
Established in 1993, our Day Care serves children 2.5 years-Pre-K. Director Dana McCray has worked here for 22 years
and also serves as a Pre-K teacher.
Jessie Woodson (14 years, Pre-K); and Toni Painter (6 years, 2.5-3.5-year-olds).
Kenny and Donna are responsible for the custodial care of our building facilities.
Both are members of VUMC – Donna also serves on our daycare staff. The Casons have the best needs of our church at heart and do all they can to ensure that VUMC's facilities are clean and welcoming.