Meet Our Church Staff
Bob Weeks, Senior Pastor
Verona UMC is Pastor Bob Weeks' third pastoral appointment after 20 years in business as vice-president and then president of a publishing company. Bob is a native of Woodbridge, Virginia. He served as pastor of the Phenix Charge in Charlotte County from 1998-2002 and outreach pastor for New Creation UMC in Chesapeake from 2002-11.
He is now in his ninth year at VUMC.
Bob is a graduate of Old Dominion University with a degree in counseling. He received his Master of Divinity degree from Virginia Union University. Over the years he has served on both the District and Conference Boards of Ordained Ministry, as the Virginia Conference President of the Licensed Local Pastors Association, as a member of the Conference Board of Communications and Board of Older Adult Ministries.
Bob and his wife of 43 years, Lydia, own a home in Staunton where they are currently experiencing life as "empty nesters" for the first time, though they share their home with five chickens, a beehive, and their rat terrier Sadie. They have three adult children – Rob, Dee Dee, and Elizabeth – and six grandsons and two granddaughters.
Shawna Hiner, Aisle 7 Campus Pastor
Shawna grew up in Verona, Virginia and has been a member of Verona UMC since birth. A graduate of Blue Ridge Community College, she began her employment at VUMC in 2003. She and her husband, Tracy, have a daughter, Anita, and a dog, Max. Shawna was commissioned as a United Methodist Pastor in June of 2018.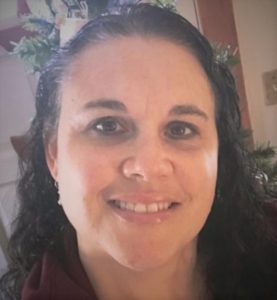 Jennifer Cook, Office Administrator
Jennifer brings a deep faith in Christ and a love for serving to her position as Office Administrator. She is a graduate of Ft. Defiance High School and Johnson and Wales University in Norfolk, Virginia. Jennifer and her husband and four children are long-time residents of Verona.
Bill and Carolyn Harlow, Youth Directors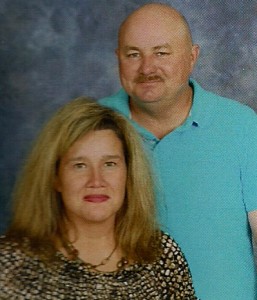 Bill and Carolyn began their work with our youth as volunteers prior to becoming members of our church staff. Their hearts are truly with our youth and they have helped, by God's power, to create an outstanding, mission-centered, youth fellowship at VUMC. Bill and Carolyn live in Verona with their daughter and son.
Joy Tinsley, Director of Music Ministries
Joy brings a "joyful" energy to everything she does. Her enthusiasm for praising God in music results in an energy level in our choirs and congregational singing that lifts our spirits and our faith.
Amanda Hall, Director of Children's Ministries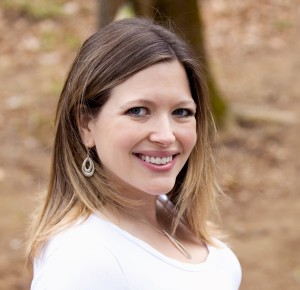 Amanda and her husband Josh joined VUMC in March of 2013. They have two sons, Carson and Emmett. Amanda holds a degree in Early Childhood Development with a concentration in Early Childhood Education from East Tennessee State University. She taught third grade for six years before becoming a stay at home mommy and joining the VUMC staff as Director of Children's Ministries. Amanda has a love of children, and is very excited to work with our wonderful children!
Sheila joined our staff July 1, 2013. She is a CPA, a graduate of Mary Baldwin College with a degree in Business Administration, and an active member of Staunton Missionary Alliance Church. She has been on mission trips to Russia, Ecuador, Burkina Faso, and Germany. She lives in Mt. Sidney with her family and is the owner of Cardinal Financial & Tax, Ltd.
Linda Toler, Organist
Linda has served as our 11 a.m. worship service organist for many years. She also plays the piano when needed. Her warm smile, encouraging spirit, and adaptability to the worship needs of the church have made her an invaluable member of our worship team.
Rhonda is the pianist for VUMC. She was an employee of the VUMC Day Care when she was asked to play the piano for the choir back in the early 90's. She became the full-time pianist several years later, providing the music primarily for the early service. Rhonda has been a member of VUMC since childhood and lives in Verona with her husband Brian and their daughter and son.
Day Care Staff
Established in 1993, our Day Care serves children 2.5 years-Pre-K. Director Dana McCray has worked here for 22 years and also serves as a Pre-K teacher. Other staff include Donna Cason (16 years, Bookkeeper and 2.5-4-year-olds); Jessie Woodson (14 years, Pre-K); Toni Painter (6 years, 2.5-3.5-year-olds); and Rucibell De Sena (4 years, Cook).
Kenny & Donna Cason, Custodial Staff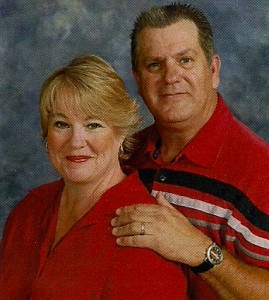 Ken and Donna form a powerful husband and wife team in the custodial care of our building facilities. Both are members of VUMC – Donna also serves on our daycare staff. The Casons have the best needs of our church at heart and do all they can to ensure that VUMC's facilities are clean and welcoming.